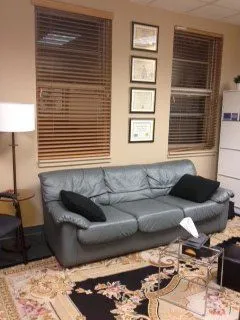 My goal is to create a warm, supportive space that allows you to feel safe to explore your thoughts, emotions, relationships, and feelings. Currently my practice is focused on couples therapy and I am proud to announce my achievement of certification in Gottman Couples Therapy.

For the past 30 years, I have been practicing as a clinician and a psychotherapist, helping young children, adolescents, families, couples, and the elderly.

My practice specialties include:
Relationship Issues / couple counseling
Loss and Grief
Depression and Anxiety
Parenting
Play Therapy
Child and Adolescent issues
Divorce
Trauma and Post-Traumatic Stress (PTSD)
Addiction or Substance Abuse
Betrayal and affairs
The coping skills I teach my clients help them to complete their therapy and eventually continue a healthy path on their own. My clients have been very successful overcoming personal issues caused by post-traumatic stress, unresolved anger, substance/alcohol abuse, anxiety and depression, as well as a wide range of personal problems.